Official launch of MOC's "National Languages Development Convention"
Publication Date:
Last updated:2021-10-18
View count:203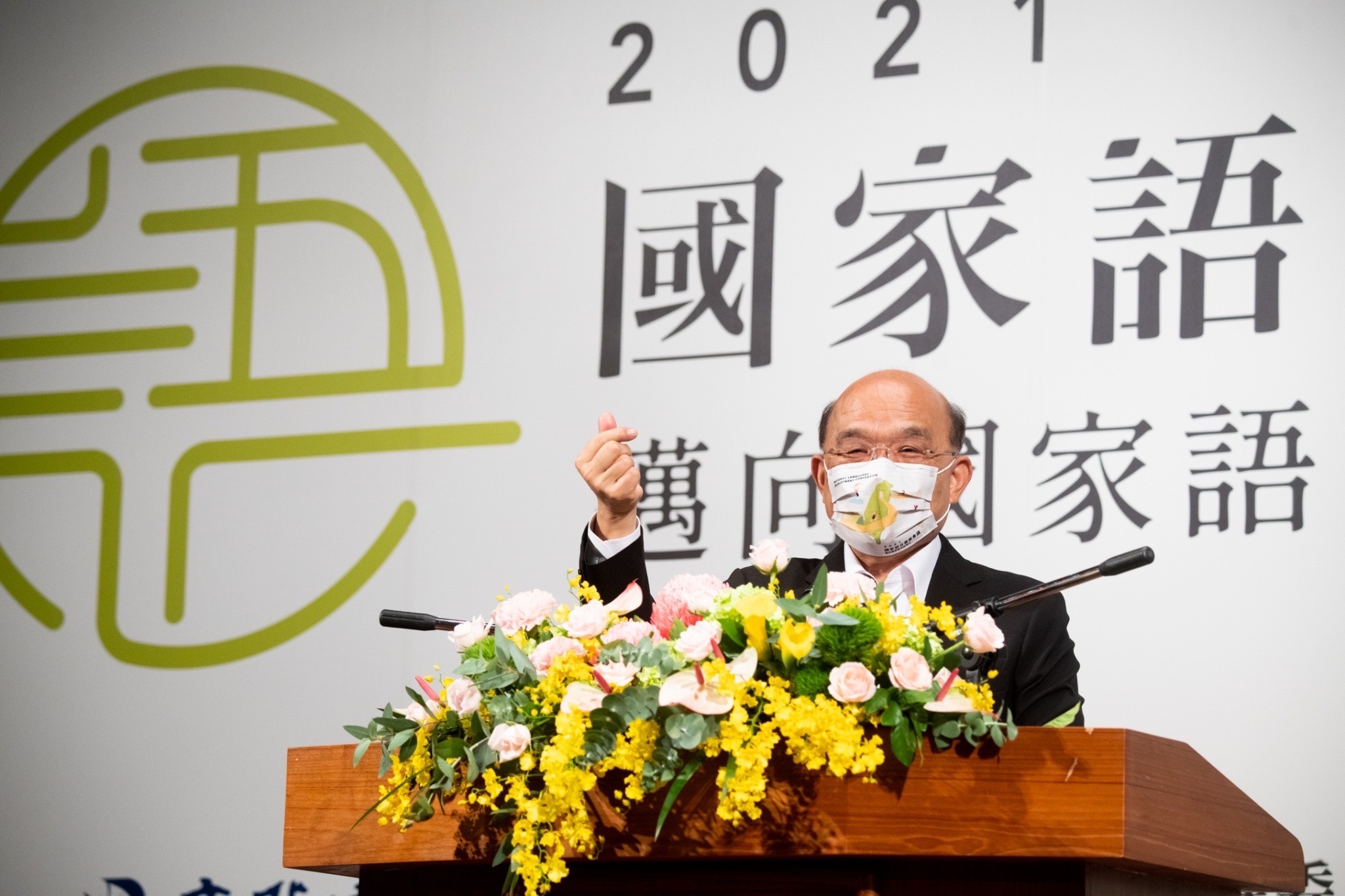 Date: 2021-10-12
Source: The Ministry of Culture
The official "National Languages Development Convention" was jointly launched online and offline by the Ministry of Culture, the Council of Indigenous Peoples, and the Hakka Affairs Councils at the National Taiwan Normal University on Oct. 9.

Those present at the meeting include Premier Su Tseng-chang (蘇貞昌), the representatives of Ministries, county and city governments, the organizing team from NTNU, as well as citizens who are concerned about this issue.

Minister of Culture Lee Yung-te stated that MOC will propose a 4-year middle-long range plan to promote the revitalization and development of the national language with more resources.

Under the theme "Towards a New Era of National Languages," the convention was held to discuss four main topics including the sense of honor of national languages, real-life languages, language-learning ability, and language applicability.

Among the participants were advisory committee members such as Fang Yaw-chien (方耀乾), Lu Dong-shi (呂東熹), Chen Siu-ki (陳秀琪), Chang Wei-an (張維安), Lim Siu-theh (林修澈), Chen Chang Pei-lun (陳張培倫), among others.

Accompanied by simultaneous interpretation, the convention is available on YouTube live channels in five languages, Taiwanese-Mandarin, Taiwanese-Hokkien, Taiwanese-Hokka, Amis language, and Matsu dialect. Other interpretation services such as indigenous languages and Taiwan sign language were also available on-site.

Regarding issues over language modernization, MOC will propose to establish an inter-ministerial committee to discuss and develop the corpus database of languages, AI application and pinyin input method of each country.

Minister Lee emphasized that MOC will strive for more funding and increase the number of staffs to implement the policies based on its middle-long range plan. He added that he looks forward to realizing the ideal state by forming a language republic of "coexistence, co-prosperity, and sharing" in the future.

MOC said, 15 sessions of online promotion activities will be held simultaneously, such as symposium, interactive teaching, parent-children reading, and podcast, for audiences to learn the characteristics of various languages through an immersive language learning environment.